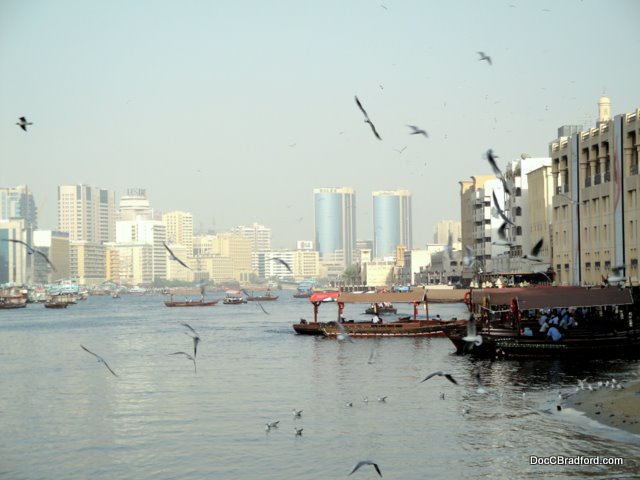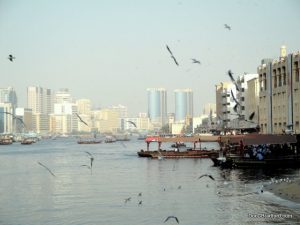 Every trip is an adventure, and I always try to go everywhere with an open mind and pure excitement. Few trips have disappointed because I can find some wonderful memory from every excursion. I had a good trip to the Middle East, and wouldn't take anything for the opportunity, but I will admit it will not go down on my list of favorites. I truly enjoyed my experience in the desert that I wrote about a couple of weeks ago, and the day I spent in the country of Oman was outstanding.
It was Dubai that disappointed me somewhat. Maybe I was expecting too much or maybe I had already seen so much in the Abu Dhabi area.  First, I am way too much a liberated woman to really be happy anywhere in this part of the world. Women are just not very high on the "food chain," and I find that troubling. I am not sure exactly how they feel about their status in life, and I am pretty certain if they had negative thoughts they would never mention them, especially to a stranger, but to me it is all very depressing. But this blog is not about that or it would be a downer; this is about Dubai—what it was and what it has become.
Dubai is the name for an Emirate in the UAE as well as a city. It is all sort of confusing, but just as a matter of focus, there are seven Emirates that make up the country and each is ruled by a Sheikh. Abu Dhabi is another Emirate and also the capital, a city that Fortune Magazine calls the richest in the world. Al Ain is a city in Abu Dhabi where I stayed while I worked with two schools. It is aptly named "the garden city," because it is truly an oasis in the middle of the desert.
Abu Dhabi has the oil; Dubai apparently has nothing to export except dates—the fruit, which is probably why it is temporarily at an economic standstill. It does remain, however, a major port between India, China and the west. The city, itself, reminds me of Las Vegas on steroids minus the casinos; a huge concrete mass in the middle of miles of sand, but unlike Vegas, it is saved by the beauty of the turquoise Arabian Sea, which we know better as the Persian Gulf.
But for miles there are halted construction sites and idle cranes. Although much work continues, the economic crunch has definitely hit Dubai. The tallest building in the world, the Burj Khalifa, was recently bailed out by the Sheikh Khalifa, hence the new name, to the tune of 10 billion dollars. It is temporarily closed to tourists because of electrical problems with the elevator!!! Thank goodness that was discovered before I got on it.
But, admittedly, there remains much to see, even if things are slower than they were a couple of years ago. ATLANTIS is incredible; the palm section built in the shape of its namesake is quite unbelievable, as is the seven star hotel, the Burj Al Arab. (Given my lowly rank as a non-millionaire, I could only view this iconic building from afar.)
I did enjoy the Gold Souk, old town, a boat ride across "The Creek," the inlet to the Gulf, and watching the other tourists and hearing languages from all over the world. But when it was time to come home I was more than ready, and after a 17 hour direct flight from Dubai to Houston with another connection to Harlingen, I couldn't wait to have a really big margarita and chips and salsa—no place like home!