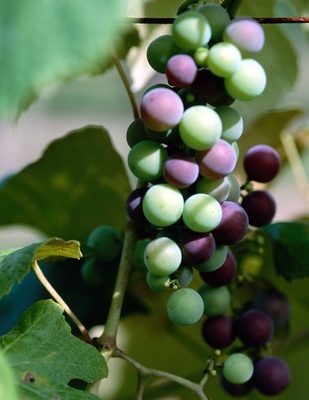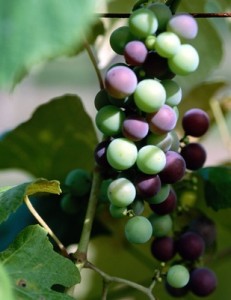 In the last blog, A Play Day of Wine Tasting, I began my wine tasting journey along Highway 28, just northwest of El Paso. Yes, El Paso! I know it seems an unlikely place for vineyards, but they are popping up in the Mesilla Valley, and people are flocking to the wineries to enjoy the cozy ambiance, to engage in friendly conversations over a good glass of locally-made wine, and to raise their glasses to a relatively new activity in this part of the southwest.  Although wine was first introduced and planted at Catholic missions along the Camino Real almost four hundred years ago, most of the wineries are relatively new.
After the second winery and visit to the "pecan shop," we ventured down the road to Rio Grande Vineyards, and the newest tasting room in the area. This was my favorite of the three wineries we visited, partly because it was the busiest and the wine was extremely good (especially for New Mexico wine) and mainly because the owner/wine maker was so sincerely friendly and informative.
He obviously enjoys what he does, and since he comes from a long line of New Mexico farmers and wine makers, he knows the history of the area, and he shares it with unfettered enthusiasm. He appeared excited to pour something of every wine he had, and explain how it was made and how he gave it the special taste that it yielded.
The tasting room is quite nice, with a beautiful view of the Organ Mountains. The tall wooden stools make the experience more enjoyable since one can prop up on them and comfortably sip the wine and enjoy the stories of the recently retired Air Force proprietor who makes you feel welcomed and appreciated for sharing part of your day.
After a considerably lengthy stay, we decided that if we were going to see the little historic village of Old Mesilla as had been recommended by numerous locals, we had better pull our derrieres off the tall stools and be on our merry way. With two bottles of white and one red wine in tow, we did just that.
Only five miles down the road from the winery, the plaza of the colonial capital of the Doña Ana Land Grant, was an easy find. It is a sleepy little tourist spot, but a fun and interesting one as well. The Butterfield Overland Mail stagecoaches stopped here, and many famous and infamous characters, including Billy the Kid, once occupied this village for short periods of time.
The old adobe and brick buildings give a hint to their storied past, but today these old structures are filled with curios and other souvenirs. Jewelry stores, a very old book store, a chocolate shop, three saloons and numerous gift stores crowd the plaza area, which we learned on warmer days also has mariachis performing and vendors selling their goods from temporary booths and/or carts.
After hurriedly perusing the area and deciding we were more hungry than interested in shopping in the blustery cold, we opted for a meal of great New Mexico style Mexican food at La Posta Restaurante y Cantina. Sitting in front of a huge kiva fireplace, we finally warmed up, rehashing the day's events and saying a hearty "salúd" to a nice, relaxing, fun day in the area where Texas and New Mexico cultures meet, blend and offer a memorable time.