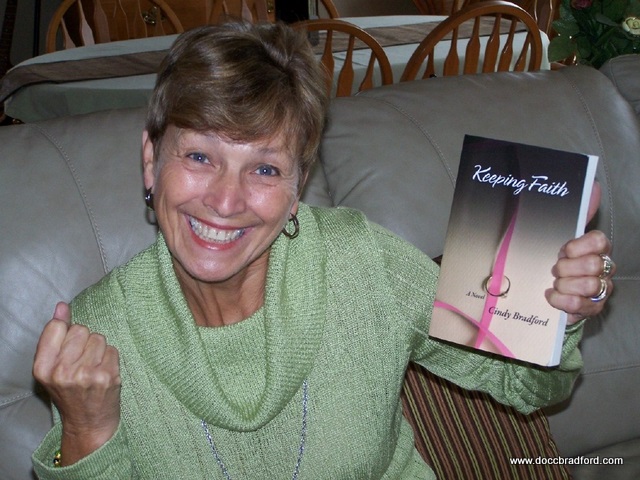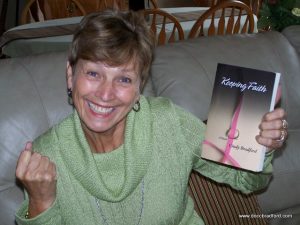 I am blessed to have met people from all over the world, and many I continue to correspond with on a regular basis. I love hearing from them in emails or on Facebook. Somehow, just hearing from them brings back the memories of the trip where we met, and I am able to re-live that experience and the mutual fun times. Of course, it is also nice when they send me a photo, holding a copy of my book. Not only is it great to know the book is in a faraway place, but that my friend has read it and shared that experience as well.
I met Helen (in the photo) and her husband Paul on a sixteen day trip to England, Ireland, Wales, and Scotland three or four years ago—I lose count of the time these days. Together with their friends, Ann and Dewayne, who all hail from Prince Edward Island, Canada, we saw places like Stratford on Avon, the Ring of Kerry, Oxford, the great cities of London, Edinburgh and Dublin, and the list goes on. That's the trip where I kissed the Blarney Stone (and just knew I was going to fall backwards 200 feet—hey, it's not easy kissing that stone!) and tasted Haggis, the nastiest stuff I have ever set my teeth into. But since it is supposedly the national dish of Scotland, I forced a bite of the dish made from "sheep pluck," which is, in essence, heart, liver and lungs minced with onions, spices, and oatmeal. It took a lot of wine to wash that down.
Actually, the wine is how we all became friends, along with Rachel and Duke who are from Illinois, but winter at South Padre Island. We raised our glasses many times on that Great Britain and Ireland excursion, and I am so glad we had that opportunity. Thanks for the memories, Helen, and for reading the book!!